'You Don't Need Jesus' Sticker
Model Number:
skun-udntndj
"Where do you get your morals?" Ah, so without religion, you can't have morals?
Is it any coincidence that that vast majority of the world's top scientists are agnostic or atheist? Hell no. Sorry Christians, it's all bullshit. You don't need Jesus to be a good person.
This sticker is about 8.5 inches wide and 1 inch high.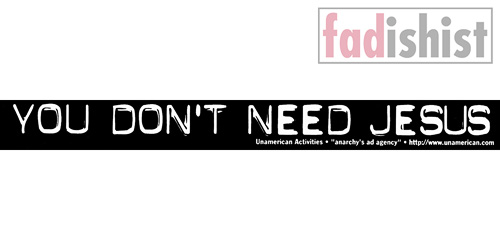 Hey, we've been selling things online for about 17 years, 10 months, and 19 days. Isn't that special?