Final Fantasy XI: Treasures of Aht Urhgan (PS2)
The third expansion pack for Final Fantasy XI (the first, Rise of the Zilart, was included with the North American release of the game), Treasures of Aht Urhgan offers gamers an entirely new continent, filled with new treasures and foreboding lost locales, for this ongoing MMO adventure. Players will uncover the tales and legends surrounding the the Aht Urhgan Empire. Treasures of Aht Urhgan also has mew jobs, including the highly requested Blue Mage and Corsair, have been added to expand battle strategies even further.

Note: This expansion pack requires the full version of Final Fantasy XI to play.


Manufacturer:
Square Enix USA, Inc.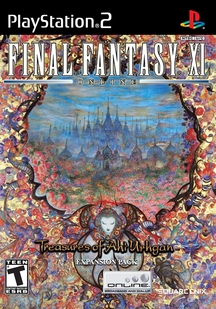 Hey, we've been selling things online for about 18 years, 11 months, and 0 days. Isn't that special?